The 'Dog Days' of summer are over – or at least should be. The canine stretch of the calendar – a period of extreme heat, lassitude and fever (and mad dogs) – traditionally belongs to August, and is heralded by the heliacal rising of Sirius, the dog star. Perhaps in this year of extreme heat, drought, and cataclysmic fires the dog days will linger on. It may be September, the month of Virgo, new terms and fresh starts, but the cosmos is dragging its heels. Five of the solar system's eight planets are retrograde (i.e., apparently backsliding) and will be joined on September 10 by Mercury. The events and issues of summer and the first half of 2022 seem in no hurry to disappear, most notably the Russian war in Ukraine.
Coincidentally, this year's 'Summer of Sewage' in the UK coincides with the exact position of Neptune – planet of pong – during 1858's 'Great Stink' (23 Pisces) when the river Thames became so noxious that London's sewage system was swiftly and majorly rebuilt. Fat chance of that much happening now.
The Sun and Moon, of course, are never retrograde. We enter the month on the wings of new Moon on August 27 heading for a full Moon on September 10 and then the Autumn Equinox – one of the pivots of the year – on September 23 with a new Moon in Libra on September 25. A happy and industrious autumn to all my readers.
Planetary events
10th – Full moon in Pisces at 9.59 GMT
10th – Mercury turns retrograde in Libra
25th – New Moon in Libra at 21.55 GMT
Venus enters Virgo on September 5th and Libra on the 29th
Mercury turns retrograde in Libra on the 10th, re-enters Virgo on the 24th and turns to forward motion on October 2nd, re-entering Libra on October 11th
Pluto remains retrograde in Capricorn
Neptune remains retrograde in Pisces
Prometheus remains retrograde in Taurus
Saturn remains retrograde in Aquarius
Jupiter remains retrograde in Aries
Mars remains in forward motion in Gemini
Virgo
Busy and purposeful – just what Virgo likes. What your sign is less keen on is confusion, and with ruler Mercury in a three week retrograde between September 10 and October 10, there are sure to be details to tidy up, emails and instructions that lesser mortals haven't read properly, and a traffic jam round the corner. This is, however, petty stuff that you can swat aside while enjoying a spell of Venus in your sign between the 5th and the 28th, an excuse to wine, dine, and take on retail therapy. Glamour is part of the Corn Goddess's character, even if it has to be achieved on a budget ('This old thing?').
Venus being the queen of romance, you can also pursue those lucky enough to be in your sights. The full Moon of 10th, being in opposition, promises a giddy weekend, when you're slightly out of control (not Virgo's favoured situation) or struck by a stranger across a crowded room (asteroid Juno, the marrying kind, is next to Luna). Beware of con artists. You are, you'll be pleased to know, unlikely to be able to bask and flirt all month. Mars is up at the top of your 'scope, where you forge your public reputation, and remains there for months yet which looks suspiciously like a campaign, maybe even a fight, for your professional name. If you find yourself on the receiving end of some sniping, fire back! Happy Birthday.
Libra
With Mercury shuttling back and forth, first in your skies then not, best maintain patience and be tricky. The opening ten days offer a clear run, after which you may have to return to matters and decisions that you thought were done and dusted in August. With the Sun and ruler Venus behind the scenes in Virgo in the first three weeks, you are not at your most empowered and finances may call for fine tuning at mid-month. And certain significant others look likely to blow hot and cold, especially around the 11th. (And they call you two-faced!)
The chances of you being able to get fully back on track increase dramatically once the mighty Sun enters Libra's realm on the 23rd, and again after the new Moon in Libra on the 25th (a top birthday) before ruler Venus reaches your skies on the 29th. Thereafter you look like the finished article (near enough), which is just as well since Mars is keen on new horizons, Saturn is demanding delivery professionally and Jupiter faces some of you (September birthdays mostly) with slippery relationship issues. Eventful!
Scorpio
With fewer planets in confrontational mood, September looks kinder and more placid than August. There is, of course, the matter of Mercury going in rewind for three weeks, with issues of misinformation and people blowing hot and cold, but these are bumps in the road, and allow you to take a longer-term view over autumn. In particular, be aware that professional demands – or a property deal – reassert themselves forcefully in six weeks' time.
Most of the month's horoscope emphasises the benefits of your personal team, to whom you can look for good advice and even the odd flutter of something more than friendship. That's especially true around the full Moon of the 10th, when Neptune, Luna nd asteroid Juno gather in Pisces – your heart zone. A good time to find a party, or to fall in lurve. Your relationship zone was on fire last month, so there may be someone new to evaluate, or new feelings to accommodate. Ruler Mars is no longer in opposition (phew) but in your eighth solar house can still stir up passions – you know, the deep, secretive Scorpio kind! Since Mars is here, back and forth, all winter, it could be quite a ride.
Sagittarius
What rappers call 'getting your flow on' (i.e., thins falling into place, bossing your self-narrative) should have come easier the past couple of months, thanks to your Jupiter ruler being in fiery Aries, a very positive omen on which you can build in September and October, and again in the new year. However, said 'flow' has a few challenges this month. First there is the matter of a retrograde Mercury from the 10th – no huge deal but perhaps asking you to correct any details you have fluffed in your professional life.
The Sun and Venus, on the roof of your 'scope, are positive, but call for you to temper your uncompromising pride in order to assure you are on the right side of the powers that be. Charm works! Then there is warrior Mars, now scorching its way through your opposite sign of Gemini, where it will spend all winter going back and forth. hence the need to make clear terms and conditions with significant others, be it your main squeeze, new companion or sworn enemy…what you don't need (even if they do) is a constant feud.
Some sweet spots beckon. A waxing Moon in your skies over the weekend of the 3rd/4th, while another waxing Moon arrives in the Centaur's skies on the 30th. Enjoy
Capricorn
One of Capricorn's favourite subjects – one's professional prowess and status in the world – is up for fine tuning in September. A retrograde Mercury goes back and forth over the very peak of your solar 'scope over the next six weeks, a chance to go back over old ground and rectify any (perish the thought) mistakes. Late in September there is also a new Moon here, again accentuating matters relating to you climbing the greasy pole (or maintaining your position thereon). Venus also arrives in the last days of the month to urge you to accept every one of those glossy invitations sitting on your (virtual) mantelpiece.
Beforehand come three weeks with the Sun in fellow earth sign Virgo – supportive of any desires to escape for a deserved break – and a waxing Moon in the Goat on 5th and 6th to help soothe any disruptions to your emotional equilibrium in August. The Virgo Sun makes a powerful aspect to Pluto (long term resident in your skies) t on the 16th to expedite moribund deals and give you the Midas touch.
Aquarius
A Saturn transit is not usually associated with a plush bank account, but it doesn't mean you have to go broke. September has finances centre stage, with mixed omens. The Sun and Venus favour renegotiating contracts and commitments, not least to those you share with your other half (presuming you have one), while the full Moon of the 10th marks a perilous few days in any such discussions and decisions – with Neptune involved, over-confidence (or downright chicanery) is in the mix. Saturn's slow, fastidious process is what you are after, rather than a quick fix.
Away from the numbers, so to speak, the outlook glows pleasingly. Mars in Gemini – a six-month fixture – augurs liveliness in your social and romantic life, while incoming action across the Libra-Aries axis is an awakener for your grander schemes and for any journeys/escapes you can wangle. The new Moon of the 25th provides lift-off, especially for January birthdays. By then you are – like everyone else – stuck with a pesky retrograde Mercury, but other than in matters of the heart, there's no rush.
Pisces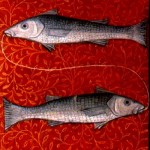 Partnerships, friendships, marriages and love affairs are pushed to the fore by September's perennial combination of the Sun in opposition and a full Moon in your skies (the only one of 2022) on the 10th. This year that message is doubled up by the presence of asteroid Juno in your skies, with Venus in opposition from the 5th. Both Juno and Venus concern the intricacies of attraction; fidelity, betrayal, give-and-take, so no surprise if such themes are playing out, whether in the positive sense of support and togetherness, or in less happy ways, including jealousy. The seventh house of partnerships includes open enemies, so try to avoid entanglement with people who don't have your best interests at heart. That Mercury is retrograding into opposition brings recent contretemps into focus; could be time a rethink about recent altercations.
Mars brings an element of push and shove into other areas of your 'scope, whether vying with hot heads at work or coping with having the builders in. The autumn Equinox shifts the agenda slightly, with the new Moon of the 25th an optimum time to ensure that your income matches your expectations; ruler Jupiter meeting Venus at month's end suggests a happy outcome. Be ingenious.
Aries
A month dominated by Virgo is unlikely to let you off the hook where chores and routines are concerned. Still, whistle while you work (and work out); thanks to a retrograde Mercury, what you don't sort out now will come back to bug you later in the month. There's plenty else going on in your 'scope. Ruler Mars is at full speed in Gemini to supply chums and sidekicks, while Jupiter remains in your skies a further eight weeks to elevate your spirits and give you the rub of the green, as sporting types say. If you have any big moves to make, sooner is better than later. Just after the full Moon, over the 11th and 12th, a fat Moon is in your skies to boost your intuition.
One-on-on relationships remain in flux. Mercury in opposition for most of the month ensures lively dialogue, if one prone to misunderstanding. Keep things clear. The autumn Equinox, as ever, puts the Sun in opposition with the new Moon there on the 25th to rekindle old partnerships and/or trigger new ones. At the close of September Venus also moves into opposition to similarly add spice to your love life or bring fresh prospects into view, not least for birthdays circa 21/22 March. Thrilling.
Taurus
For many Taureans, notably for May birthdays, aftershocks from August's turbulence are to be expected, with questions about 'destiny' in the air, and what actions are required to answer them. Happily, your horoscope is in a position to help expedite matters. The Sun and ruler Venus in earthy Virgo (and your solar fifth house) are there to offer pleasure and fine company to soothe any upsets, and to lend inspiration to any creative pursuits. Make the most of this golden patch to ground and groom yourself ready for the arduous spell that follows in November. Even a retrograde Mercury can work in your favour, retuning you to recent misunderstandings for correction.
You might also consider your finances and resources in greater depth. Mars in your cash zone is full of zest to add to your stock, and will be here for several months, albeit in retrograde some of the time. Work, of course, is one way to bring in the readies, and when the Sun and ruler Venus move into the zone of duty and graft at the end of the month, it will be time to roll up your sleeves, perhaps literally, and get down to it.
Gemini
Va-va Voom! Warrior Mars is in your skies and proceeding at top speed all month, meaning look out world, Geminis mean business. As much is all good and fine, but the red planet is at odds with the Virgo Sun and the full Moon of the 10th, requiring you to rein in your outward-looking energies to take care of business at home and with the family, a message doubled up by the imminent retrograde of Mercury, the Twins' ruler. The month therefore calls for a judicious balance between being forceful and accommodating others. Don't be antagonising folks needlessly and let sleeping dogs snooze. Mercury's low-down is there to return you to missed details and to people whose number you really should have taken at the time.
That said, with Mercury in kindred air sign Libra until the Equinox, and the Sun and a new Moon in the Scales thereafter, your 'scope has a pleasing dynamic that puts the completion of projects within your grasp, especially when the red planet aligns with Saturn at month's end. By then, with Venus also moving into Libra a, your social and romantic life looks ready for a happy make-over.
Cancer
Your horoscope is caught between two themes. On one side comes Jupiter, still resplendent at the peak of your solar chart, urging you to think big about your career and to make efforts to connect with the grandees capable of helping you hoist yourself up the professional ladder. Since this plays out through September and October, you may as well push yourself forwards; 'shy bairns get nowt' as the saying goes. The Sun and Venus in Virgo describe a more private mission; a simple journey of discovery, be that through travel or through intellectual pursuit. Siblings and old friends are a helpful part of the picture, with the Pisces full Moon of the 10th promising a sweet weekend.
A retrograde Mercury slides between these two topics – you don't have to choose between them, and the second half of the month is a go-slow anyway – but once the Sun reaches the autumn equinox and the new Moon of the 25th arrives opposite Jupiter, the need to get out the house and confront the world becomes stronger. Romance? Where you find it for now, but grand passions are on the horizon come the month of Scorpio.
Leo
August's somewhat stormy astrology didn't lean on all Leos equally, those born in July having an easier ride than birthdays circa mid-August. Nonetheless the clash of Mars and Prometheus was a potential game changer for all, and one from which many Leos will be happy to absorb during a calmer September. The good news is that with presidential Jupiter still in fiery Leo, those July birthdays remain sweetly starred over the coming several weeks, while all of you have the same time before Saturn renews its demanding agenda.
The month of Virgo puts finances in the frame – not usually your sign's favourite subject since royalty treats money with regal disdain. Nonetheless you have a chance to add to your store, the trickiest part being to negotiate a just balance with a partner, especially around the slippery full Moon of the 10th. A retrograde Mercury likewise urges attention to incoming funds. The arrival of your Sun ruler in Libra at the Equinox is good news, rallying your supporters, and, once Venus arrives on the 29th, introducing a dashing romantic streak into your affairs (here's hoping), though said planet also brings into contention the advantages and drawbacks of your alliances. It may be hard to please everyone.